Back in early February we had a few days without rain, and I felt the need to get out into the yard and inspect the garden. We had meant to plant a cover crop, but didn't quite make it happen before the weather got bad in late fall. So our garden stayed bare all winter and thankfully didn't collect too many weeds.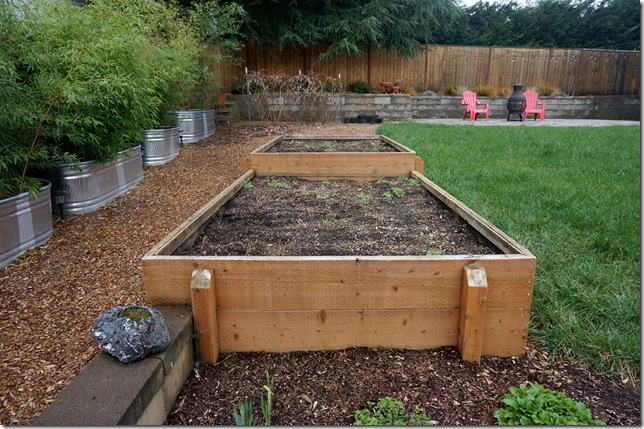 First things first…I pulled out all the weeds. I then decided to amend the soil with some compost. In retrospect, I like this compost, but next year I'm going to track down some manure to work into the soil as well. It's important to make sure you're putting nutrients back into the soil each year since the garden vegetables pull it out all summer long.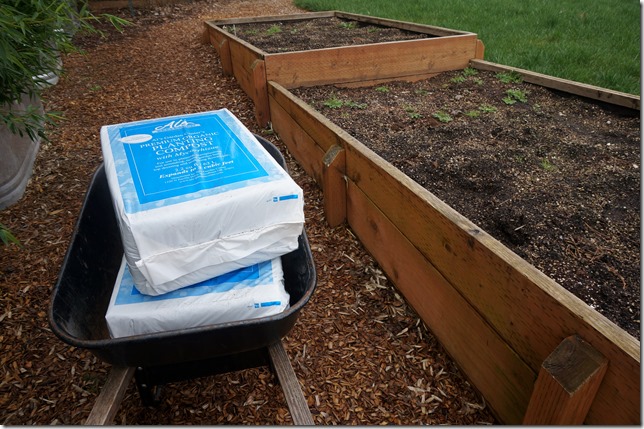 If I'm outside, this cool cat is right by my side…Whiskey loves to "inspect my work."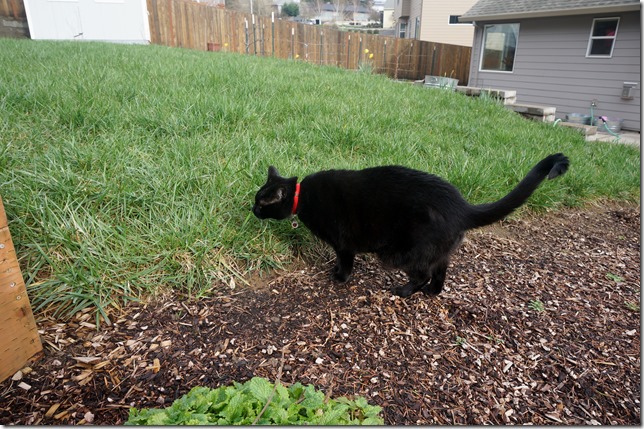 I purchased four total bags of compost that weighed 62 pounds each from Al's Garden in Sherwood. I spread out two bags on the top bed, and then two more on the bottom garden bed. You can tell the difference in the soil below. The top portion is covered in compost, while the bottom soil is our bare earth from last year.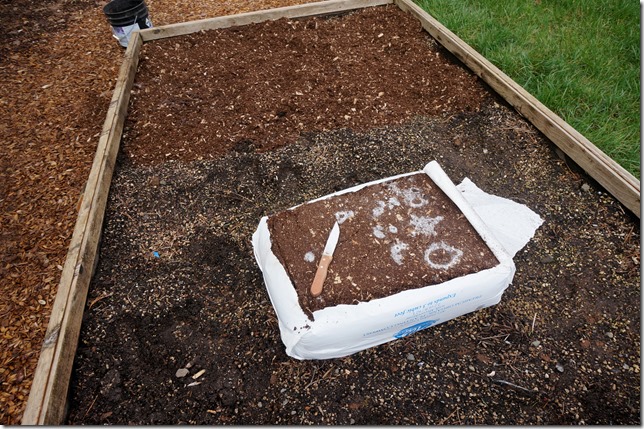 After doing quite a bit of "garden research" online this winter, I decided to grab a notebook to keep track of what we plant from year to year. It's important to rotate crops around the garden so you're not planting the same thing in the same place every year. The book below has a plan for each of my garden beds.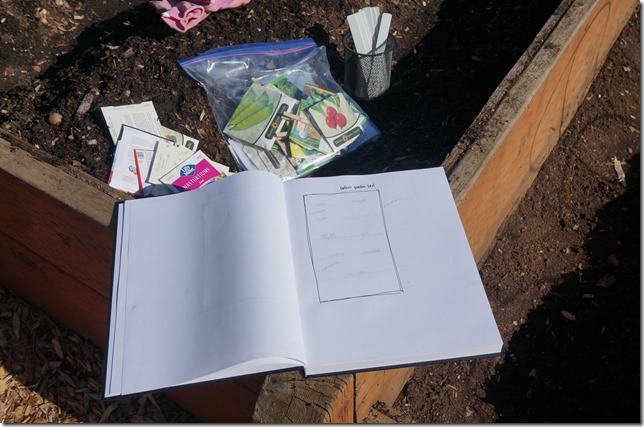 And here is my layout for each bed. I have five rows in each bed…these pictures aren't the best because it was so bright outside when I took the picture…but I've done a recap below.
Top Garden Bed – (from top to bottom) Lettuce, Basil, Garlic, Kale, Walla Walla Onions, Radish, and Long White Onions
Bottom Garden Bed (from top to bottom) Ginger, Tomato, Tomato, Baby Bell Peppers, Dill, Zucchini, Cucumber, and Snow Peas
In addition to the items in the rows, I've planted herbs and flowers in specific locations to help with pests that sometimes like to attack some of the vegetables. I've never co-planted with herbs before, so we'll see how it works out this year!?
And here it is mostly planted! A big thanks to The Renaissance Man who rototilled the garden yesterday. The sun was out early this morning, and I had everything planted by about 10:30am. I planted some of the basic items that are easy to start from seed…lettuce, garlic, kale, onions, radish, dill, and snow peas.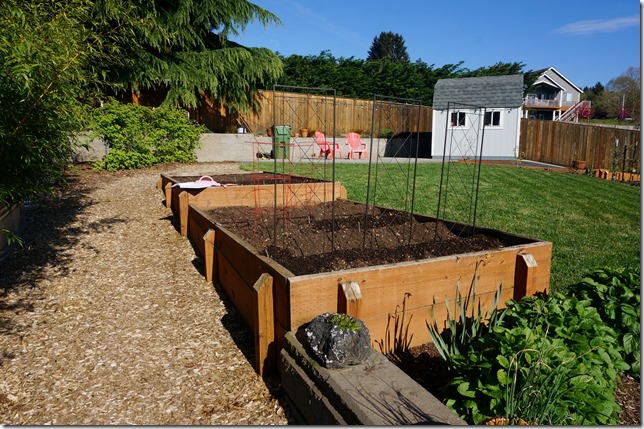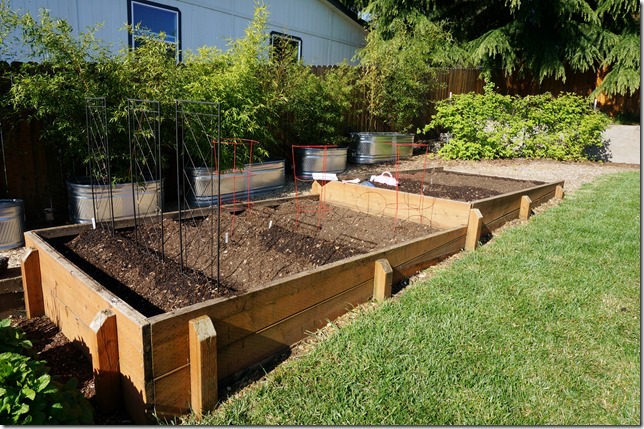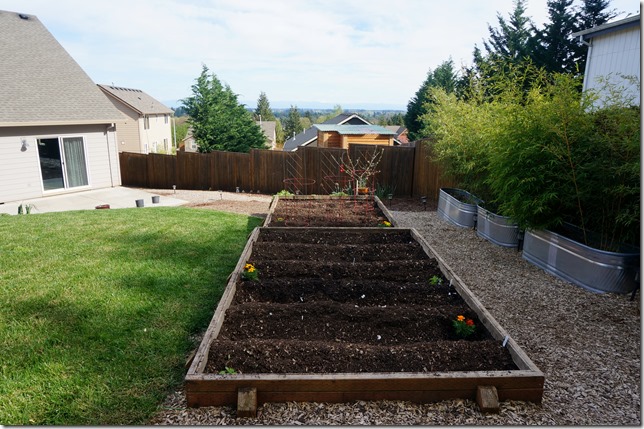 You can see some of my co-planting items below. Apparently if you plant marigolds near your tomato plants it keeps bugs away from the tomatoes…I'll let you know how it works! We'll be getting our tomato starts from our neighbor, who graciously gives them to us each year, and she grows the best tomatoes! I put out the tomato cages so I remember what goes where…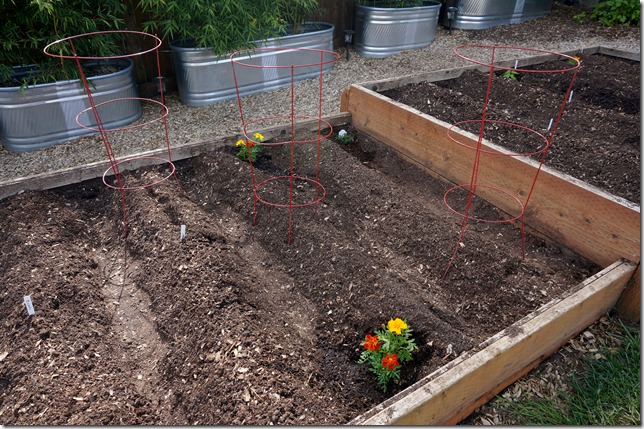 It'll probably be another month or two before things really start to take off, but getting the garden in always feels like the kick-off to summer! Be sure to mark your calendars for the Newberg High School Plant Sale in May…I'll be picking up basil, zucchini, cucumbers, baby bell peppers, and maybe a squash or two at the plant sale to round out my garden. It's also a great place to pick up flower baskets for Mother's Day!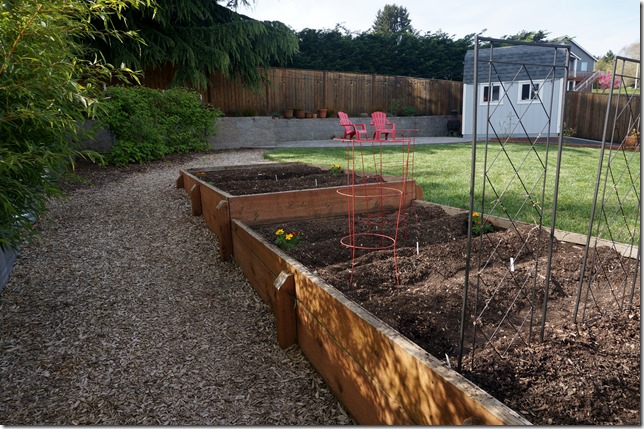 Warm days are just around the corner, I can feel it! Happy Gardening!